Good communication is not a magic trick
Not sure where to begin? Communicate HOA offers more than just a suite of software tools. We can work with you directly to help you become a more effective communicator.
Communicate HOA can help you: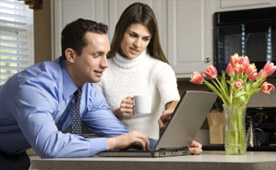 Identify unique challenges facing your HOA
Develop a strategy that helps you tackle those same challenges
Create a tracking system so you can see results
Fine tune ongoing communication activities
Generate fresh ideas to solve emerging problems
What our Clients are Saying about VoteHOANow!
The HOA Board of Directors just absolutely loved the simplicity of the online voting site that VoteHOANow set up for Telluride Ski Ranches HOA. Not one complaint regarding anything... The HOA Board had nothing but compliments for the VoteHOANow online voting application. We are very happy with the results!
Joy Bouverat
Telluride Ski Ranches HOA

4 Ways to Become a Better Mind Reader
If you're the property manager of a homeowners association, you know it's not easy to read any one person's mind, let alone the hundreds or thousands of members who live in your community.
Communicate HOA can take the guess-work out of the game by helping you:
Figure out what homeowners are thinking.
Gain consensus for an upcoming vote.
Find a quick and easy way to share news.
Build a tell-all website that helps foster a sense of community
It's about giving you an easy-to-use set of tools that helps you discover what homeowners members want. If you need to conduct a survey, obtain a quorum for an upcoming vote, tell people about next month's paving project, or just build an indispensable website, we can help.
Our tools are well-tested: We have more than 60 years experience solving communication challenges. This means you'll enjoy using simple software programs that yield measurable, consistent, and actionable results.