Looking for a Quorum?
Vote HOA Now Makes Your Numbers Count
As the property manager for an HOA you go through the same struggle every time you need a member vote: You design the ballot. Get it printed. Mailed. You might send a reminder notice. Make a few phone calls. Knock on a few doors.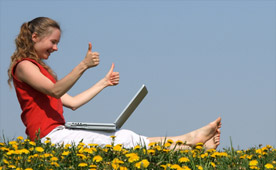 Finally, "election day" comes...and you don't have a quorum. No quorum means no decision. Or, no quorum sometimes means the Board can decide on its own. Sometimes no quorum means the whole process begins again.
No matter how you slice it, this decades-old voting method doesn't work.
That's why Communicate HOA developed Vote HOA Now, a software program that streamlines the voting process and makes it easier for homeowners to get involved.
What our Clients are Saying about VoteHOANow!
The HOA Board of Directors just absolutely loved the simplicity of the online voting site that VoteHOANow set up for Telluride Ski Ranches HOA. Not one complaint regarding anything... The HOA Board had nothing but compliments for the VoteHOANow online voting application. We are very happy with the results!
Joy Bouverat
Telluride Ski Ranches HOA
Electronic Voting to the Rescue
Vote HOA Now is an electronic voting system that eliminates the administrative burden of holding an election: No more printing and mailing fees. No more reminder notices and phone calls.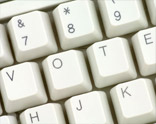 Vote HOA Now is an efficient and cost-effective way to email ballots and "please vote" reminders directly to homeowners. Better still, Vote HOA Now is paperless, making it an environmentally savvy choice.
Whether you manage 100 homes or 1,000, our online voting service can help you get a quorum – we provide status reports about which homeowners have not yet voted, and the final tally when voting closes.